You may be wondering just what deregulation is, how it applies to you, and why you should care what goes on in the electric utility industry. Hopefully this blog will serve as a brief outline as to why deregulation should matter to you, and how knowledge of its policies and intricacies can be advantageous to you.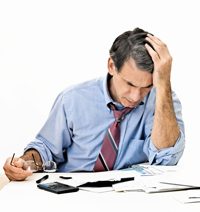 Deregulation is quite literally the abating or lessening of government regulations. Less regulations means more competition among suppliers and that, in turn, can create a free-market phenomenon that could drive prices down in the electricity industry. Value management is back in the consumer's hands in a greater measure. Just like shopping the market for a TV which suits you best, you'll now be able to shop the electricity market in a similar way.
This deregulation gives the utility suppliers the ability to set their own price on their services by giving consumers the choice of who supplies them with electricity. Because of this, it creates a competitive market for consumers to shop around for the best price. In other words, the federal government has 'loosened' its intervention and regulations, and the number of suppliers in the market has increased, which has resulted in more competition and lower prices.
The best part of all this is that the delivery is unaffected because you will still receive power from your existing electricity supplier. There is no charge to switch suppliers, as well as no change in quality or supply. It's only sensible then to shop around for the best deal. Keep in mind that the price alone is not the only component of a contract with these suppliers. So even though deregulation has helped bring prices down, you should also look at other factors as well including reliability, load management, fees, and other possible variables that help separate the different providers.
If you'd like to learn more or have other questions or concerns, feel free to contact us by email, or by our toll free number at 855-894-0200.