If you follow us at all in the social space, you may have seen our tips in the last few weeks to help you save money on your home or business energy bill. Our blog this week will expand a bit more on that, as these days everyone is looking for ways to improve their bottom lines, and one of the best and easiest places to start is with your energy costs.
Tuning up equipment – We all are familiar with that old piece of office equipment that has seen better days. A simple tune-up to repair something that is broken or performing at 50% will cover the costs of the tune-up in the near future.
Turn things off – This is one of the most common issues we see. If your office has computers, turn them off, and don't forget about the monitors! Even using a screen saver does not reduce the amount of energy your monitor uses. You may have heard the common myth that turning lights on and off uses more energy than leaving them on, but this simply is not true!
Heaters and AC care – There's several ways to take care of your heating, venting, and air conditioning equipment that will help save your business money. Clean or change your air filters often, and be sure to repair any leaks or defective insulation. Also, don't forget to turn them down at night!
Switch to compact fluorescent lamps (CFLs) – If your business still has those old incandescent light bulbs, switching to CFLs will help you save immediately.
Consider laptops when you upgrade – If you are thinking about replacing your desktop computers in the near future, consider going with laptops instead. Many people don't realize that laptops can save 80-90% in energy costs when used in place of desktops!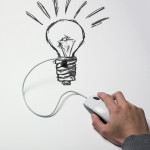 If you would like more ways to save on your businesses energy costs, feel free to drop us a line by replying to our blog here or using our Unified Energy Alliance contact page. The great thing about these tips is that they can also be applied at home in many ways to help you cut energy costs!