We receive a variety of questions all the time when we are out educating prospects or clients on their current energy contracts. There are a handful of terms you may not be familiar with on your energy bill, and you may not even notice they are there. Have you ever taken a close look at your energy cost? We encourage you to take the total cost over the KwH, and see if this matches your actual rate. Many times it does not. Given our expertise we have identified a couple of the common charges that can be added, sometimes without your knowledge, to the rate that you may come across if you look this closely at your energy bill. This blog will aim to help you get a better understanding of what exactly that charge is, and illustrate why we tell everyone we meet with that it is imperative for you to shop for more than just a rate.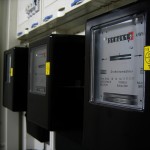 You probably are already familiar with the supply charge, as this is just the charge for the energy your home or business consumed in the last month, but you may be surprised to learn that there can be a variety of extra fees that will pop up on your energy bill. These can be for a wide scope of reasons, including things like upgrades to equipment, congestion caused by high usage in the coverage area, or even over- and under-use charges, which occur when you use too much or too little of the agreed upon electricity. Fortunately, savvy business owners are offered some protection from these bill fluctuations if they sign on with Unified Energy Alliance, because we are the only company who offers truly fixed rates.
There are also a few other charges on your bill you may be unsure of. These include:
Distribution Charge – This is the local utility companies charge to recoup costs for sending and delivering power to you. This charge could also include account administration service charges for maintenance, repairs, meter readings, and more.
Basic or Customer Charge – A flat fee for business and/or administrative costs.
Are you surprised to learn your cost doesn't match your rate multiplied with your usage? Feel free to leave us a comment, or reach out to us through our contact us page and we will answer anything you may have. Does your business receive any of these unnecessary fees we discussed above? Have you not yet had the opportunity to compare energy providers? We encourage you to talk with one of our consultants today! We will look over your current bill and show you how much extra you are paying that would be covered if you were with us. Escape the variable rate!