We struggle every day trying to share what we know about the energy market with potential clients who have heard one too many sales pitches along the way. Everyone knows that since deregulation hit, you've been inundated with calls or letters to switch energy suppliers and how you could save money doing so. With promises of these savings and low rates, who wouldn't want to make a switch? You may want to think twice though, as they can persuade you into going with their low introductory rate, but then you're in trouble!
The local press has started to become bombarded with horror stories, and both residential and commercial customers are sharing the same experiences. Outlets such as PennLive and ABC 27, for example, have run with two different related stories on the same day, recently. Fortunately for commercial consumers, we can help you make a switch with our fixed rates that cover all additional fees that other suppliers charge you for. However, for residential consumers we can only help you be aware of things to look out for. There are a few commonalities among these energy suppliers that you should be aware of when shopping energy rates, and if any of these sound familiar you should stay far away.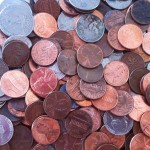 Rates that are 2-3 cents lower than the rest
In our age comes wisdom, and we know that if something sounds too good to be true then it often is. Your energy rate is no different, and while this rate difference looks small it can add up quickly to save you quite a bit if it actually were true. The problem is this low rate is more often than not tied into an introductory price, and once your introductory period ends in a month or so your rate climbs to whatever that supplier wants to charge as the "market rate."
Cancellation fees and terms
Your variable rate has seen the introductory pricing expire, and now you're at the mercy of the energy supplier. Your pricing spikes with the arctic freeze and you're left with a massive energy bill. Once you finally do decide to make the switch, you'll remain with that electric supplier until the next billing cycle, after you've call and had it changed. You also need to be aware of your contract length and terms, as you might be locked in and have to pay a fee to escape these rates.
These are just two of the common issues we run into every day with our commercial customers. Regrettably this is also true for residential energy customers. If you're looking to save money on energy, our best advice is not to shop the lowest rate. Learn all the terms and conditions of the contract before you sign, and make sure you don't get sucked in with the promise of a low variable rate. If you're a business owner looking for help, our energy counselors at UEA are here to help. Simply reach out to one of our energy consultants, send us a message through the contact page above, or give us a call at 717-889-5706.