We've been preaching the dangers of variable rates for years, and more and more consumers are beginning to jump on the bandwagon. As we showed in last month's blog, local media outlets are covering stories almost daily of people who've been burned with huge spikes in their bills from the cold winter that we've had. Businesses aren't exempt either, and as Lancaster Online reports, several local outfits have paid the price. This includes Donsco, a cast iron parts supplier in Wrightsville, who saw their bill rise from an already extreme $300,000 per month to over $900,000!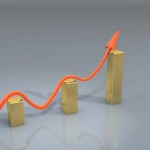 The number of complaints regarding these bills naturally skyrocketed, which has, in turn, forced the Pennsylvania Public Utility Commission to issue a joint statement with their recommendations for action. In addition to a press release posted at the end of January, which advised consumers to review the terms of their contract if they were with an alternative supplier, the Commission also performed six additional measures to further ensure that consumers were receiving all the information necessary to make informed decisions. These measures include:
Adding a consumer alert slider on the front page of their website (www.puc.pa.gov)
Adding another consumer alert to the home page of the PA Power Switch website (www.papowerswitch.com)
Re-issue the January press release that also pointed out the alerts on the Public Utility Commission's website, as well as PA Power Switch's website
Adding a fixed vs. variable question and answer fact sheet, as well as enhancing the current question and answer section to PA Power Switch's website
Creating an additional page on PA Power Switch that specifically focuses on fixed vs. variable products
Creating a fact sheet of fixed vs. variable rates
We are encouraged that the Public Utility Commission is making the effort to help us better educate consumers and we look forward to other markets that may follow their lead. As more and more consumers learn the ropes, they can easily see why our fixed rates with no pass through charges are truly the superior product.
If you have any questions or your business is looking to make the switch and escape the uncertainty that comes with a variable rate, be sure to reach out and contact one of our experts today!