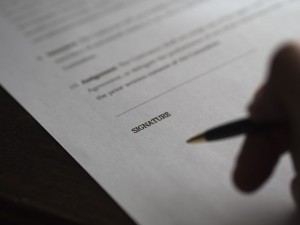 We'd all agree that before you sign something you should fully be aware of what is written out in front of you. Whether you are signing for a mortgage, a car loan, or an energy contract, the fact of the matter is that when you don't fully understand what you are signing you are giving your consent to anything that may be hidden in the contracts terms and conditions.
If you follow our blog regularly we're big believers in helping business owners understand their energy contract. Too often we've seen a case where a business owner thought they were on a fixed price energy plan, but their bill still fluctuates a great deal month to month. Hidden in their bill can be numerous reasons for an increase, some of which include usage requirement clauses (both minimum and maximum), equipment fee provisions, rate-class change implications, legal remedy provisions (liability clauses), and more! These were all outlined in the contracts terms and conditions, but may have never been explained when the contract was signed.
These negative experiences can create skepticism of the industry and as participants in this market, we find it extremely frustrating. We'd like to encourage business owners to ask these questions when they are qualifying potential energy suppliers. This way you can gauge if they truly are client focused, or if they are just energy peddlers.
Will/Does this energy supplier…
Protect clients from unforeseen market risk OR hope for the best while implementing contingencies that protect themselves?
Invest or hedge for their clients (or can they) OR just apply clients for market-based options?