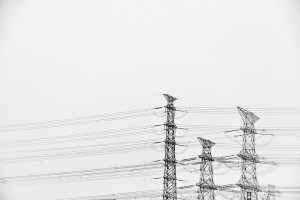 As you may know from part 1 of our energy bill product & pricing analysis blog, when it comes to your energy contract, there are several portions that make up your total bill. These include:
Generation Supply
Delivery – Electric Distribution Company (EDC) or delivery service (pre-existing utility) costs
Miscellaneous Taxes, Fees, etc.
By understanding each section of your bill, you can get a better grasp on why you may be paying much more than the quoted rate by other third party energy suppliers.
This blog is the second part of our three-part series that aims to break down each section of your energy bill and show you why a truly fixed-rate product such as that offered by Unified Energy Alliance is unmatched in today's market. Today we're focusing on distribution/delivery.
Distribution/Delivery
Distribution/delivery covers the actual delivery of electricity to your home or business. This makes up the uncompetitive portion of your energy bill, since the pricing for this section is set by state level agencies. Even if you choose a new energy supplier, the physical utility that distributes your electricity will be the same. Continue reading →