This two part blog series references an article from March 9th, 2014 from Chicagobusiness.com by Steve Daniels, titled "Chicago electric bills to rise up to 18% in June under new Integrys deal." While the article warns the people of Chicago of the impending rise of their electric bills, it doesn't quite do justice to just how bad the new deal is for the citizens of Chicago. In this blog we'll break down this article just as we would a business owner's energy contract, making it as cut and dry as possible and explaining in plain English what most would be likely to miss.
We've pulled out snippets of the article and provided important points you should be aware of. Here is our breakdown of the article.
By Steve Daniels  March 09, 2014
Residential electric bills in Chicago will increase roughly 14 to 18 percent in June under a new deal the city has struck with its power supplier, Integrys Energy Services.
That follows an increase in January thanks to higher delivery charges by Commonwealth Edison Co.
Point #1: It's stated that utilities (just energy) rates will climb roughly 14-18%, but below it states:
Under the new deal, Chicagoans' electric bills will change in important ways. Integrys has committed to a fixed energy price of 5.3 cents per kilowatt-hour. But, unlike its current price in Chicago of 5.59 cents…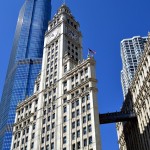 This alone would be confusing to most, but essentially it's placed at the top so that as you read you'll be comforted by the lower rate that's quoted. In reality though, nobody knows what the rates will really be as they will vary monthly, since this new deal doesn't include transmission or capacity. The thing to look at is fixed energy price vs. current price, where one word makes all the difference. The current deal covers all parts of your energy bill, whereas the new deal only covers the energy portion (the 14-18% increase, but more is on the way). This means the higher quote here is actually what the perceived new lower rate is because of the additional monthly charges.
Point #2: They are sure to indicate that distribution costs are going up, as this will help to hide a lot of their back-end penalty fees and spikes. Average consumers will then blame ComEd for these increases instead of Integrys/the city. In reality they are going to account for 40-75% of these increases overall.
Point #3: It's really important to note that all three component categories will be going up.
Distribution will be increasing since inflation is driving infrastructure/raw material, technology, billing & collection, support, vehicles, and many other costs up.
Transmission will continually increase to cover project costs, new and repaired infrastructure, higher maintenance fees, more alternative energy which requires more/new infrastructure in more distant locations (since most of these projects are not near the cities), coal plant shut-downs, etc.
The energy market, which is so volatile right now, will also go up once we start exporting liquefied natural gas (LNG), since the current over-demand vs. our now limited supply will be shopped against a global market that is paying 4 to 5 times more. In other words the reserves we're sitting on will be sold to the highest bidder, and since overseas they're paying more, you will be paying more to keep up.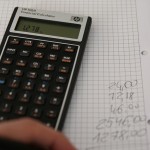 In short, Chicago is actually only offering 1 year terms, whereas the market is calling for 4-6 year terms to avoid these future risk factors. This should be very clear since every single year the aggregate price continues to rise – just like ComEd! It would normally be very clear that whether they go with the aggregation or stay with the utility, they are still going to be on a monthly variable. The only difference is that the utility doesn't seem to be paying for transmission/capacity as the article leads readers to believe.
But, despite the significant increase to come, the city predicts customers will continue to save modestly over the even-higher power supply rates they expect ComEd to charge beginning in June. Electric bills are divided between charges for delivery, which is handled by ComEd, and supply, which can be done by ComEd or other companies.
Point #4: Again, there are three parts to an electric bill, and it's interesting how they don't really cover transmission. The likely reason is that they don't want to mislead consumers by stating that this will be a responsibility of the supplier, or in this case Integrys.
The city struck its new deal last week with Chicago-based Integrys, which currently provides electricity to 720,000 Chicago households and small businesses. Rates will rise about 14 percent for units in multifamily buildings and 18 percent for single-family homes. The pact runs through May 2015.
Point #5: Unfortunately that's 720,000 unknowing consumers who are signing a month-to-month variable, without ever picking up a phone or a pen! These consumers will also get another increase on top of their month-to-month penalties again next year. There's no budget certainty, just a year-to-year exchange between the city and Integrys.
Under the new deal, Chicagoans' electric bills will change in important ways. Integrys has committed to a fixed energy price of 5.3 cents per kilowatt-hour. But, unlike its current price in Chicago of 5.59 cents, the new per-kilowatt-hour rate won't include the cost of guaranteeing that electricity will be available from power plants during the highest-demand periods of the year nor the cost of transporting the juice over high-voltage lines from the power plants to ComEd's local distribution grid.

Point #6: As we pointed out above, the first sentence shows that it will now "drop" from 5.59 cents to 5.3 cents, and that sounds like a change in the right direction. What the reader will miss is that the real change is that the product is changing from more fixed to more variable. In fact, it states that the new rate won't include capacity and/or transmission, which as we learned this past year can add as much as 1- 25 cents per kWh or increase the price by up to 300%! This product is an "energy only" product now, which has been banned in PA and many other states without proper disclosures. They are very sure to point out that these costs will not be covered – so they are protected moving forward. Regrettably all the consumer will remember is that their price is dropping from 5.59 cents to 5.3 cents, when in reality they too could pay upwards of 30 cents per kWh!
Those extra costs, which all customers throughout the regional grid including ComEd's territory must pay, are increasing significantly beginning in June. Under the new deal, Integrys will impose a fixed monthly charge on customers regardless of how much electricity they consume. Single-family households will pay $22.36 per month while units in multifamily buildings will pay $9.06.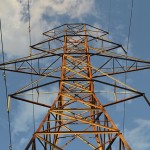 Point #7: Nothing really needs to be mentioned here, but we should rather highlight that they're just passing through predictable outside costs, normally covered by the supplier, onto consumers. This is in order to make it look like they're offering a lower base quote by leaving this out and making it a line item. The goal is to keep you focused on the 5.3 cent quote, as this would drive that up and ruin the illusion of a price "drop."
The effective energy price (which does not include ComEd's delivery charges) for apartment and condo dwellers should be about 7 cents per kilowatt-hour and 7.4 cents or so for single-family households, a city official said. That's a 25 percent to 32 percent increase on the energy portion of the bill over current costs.
Point #8: Here's where they actually do the math in case they are called out for point #7, but unfortunately by now most readers have moved on since they are happy with their new lower rate. So, the effective energy price, or what you really pay once all is said and done, is now going to be in the 7 cents per KWh range, which is now being represented as a 25% to 30% increase! So much for that whole savings/rate "drop!"
The city forecasts that ComEd's effective price will be around 7.7 cents when it resets in June. The Illinois Power Agency, a state agency that buys power on behalf of utility customers, plans soon to solicit bids to set that price, which will be announced in April or May. ComEd's current price is 6.02 cents.ComEd's charge to deliver power, which makes up the rest of electric bills and is paid by all in the Chicago area regardless of whether they buy their power from ComEd or an outside supplier, increased by $340 million beginning in January, adding $5.50 per month to the average household's bill.
Point #9: This is where they set the projected utility price, but remember that nobody knows what it will actually be. As long as the reader is led to believe that the old price is higher than what Integrys/the city is now offering, than there shouldn't be too many complaints.
The irony is that all they are really doing at best is matching what the utility is going to offer! The only difference is that the utilities default service option is more stable, and Integrys/the city is passing through all transmission and capacity charges. In reality the utility's auction can offer a more stable solution. Using the word "savings" is kind of misleading, but nobody knows what they are going to be paying or how to read their bills, so what's the difference?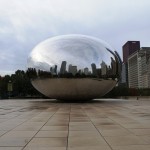 Hopefully this is eye-opening to you, and you are beginning to see the type of trouble Chicagoans are in for. Check back next time for part 2 of our series, where we finish analyzing this article and fully expose the problem on Chicago's hands.
As always, if you have any questions or comments or would like to learn more, simply contact us.