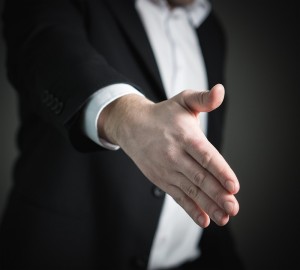 We're proud to be in the service of protecting business owners. Since we have nothing to sell but our services, we can simply focus on securing the best energy deals for our clients. We understand the many challenges of running your own business, and what we care about most is keeping you from falling victim to one of those fly-by-night energy rate pushers.
With your interests in mind, we want to alert you to some common energy broker tricks to make you think you're getting a great deal up front. These are common practices that we've found nearly every business owner we've talked to has fallen for at some point.
Rate shopping – The call center employees who try to sell you their "cheap" energy rates simply read from a script to sell you a rate that really is too good to be true. Should you bite, you'll soon find your low rate wiped out by additional fees, variable rates, or other hidden charges on your energy bill. When you call to sort this out, the original friendly voice is nowhere to be found and you have to navigate a dreadful automated system to find a human, wasting time that could be better spent on your family or business! Always remember this general rule – The cheaper the rate, the higher the costs over time.
Selling energy plans online or over the phone – Speaking of call centers, why would you want to work with one of those anonymous outfits for your energy rates anyway? Partnering with an independent broker provides you with the reassurance of knowing someone is working for you and not for their own bottom line. And you can rest easy knowing that the broker will be there when you have problems or questions.
Rebates & rewards programs – These are simple gimmicks to get you to sign up. You'll pay for these rebates or rewards many times over the life of your contract.
Offer sheets vs. contracts – Anything written in an offer sheet is simply there to get you interested, and is not binding. Ask for a written contract and take the time to review it to be sure you fully understand what they are offering and what they might be hiding. Fully understanding the terms and conditions of your energy contract may not sound appealing, but is critical if you want to protect yourself and your business. If it's not in the contract, it's not guaranteed!
Green, renewable, or alternative energy options – If you're an eco-friendly business or an environmentally conscious person, you may want the peace of mind knowing you're supporting a green energy option. Before you fork over more cabbage for green energy, though, you should be aware that renewable energy standards already require a certain percentage of energy sold by utilities to contain green energy sources.
We bet one or more of these tricks looks familiar to you. If you've already fallen victim to one and want to get out, or you live in a deregulated market and would like to work with someone you can trust, send us an email at info@unifiedenergyalliance.com or call us toll-free at 855-894-0200 and we'll be happy to meet with you!