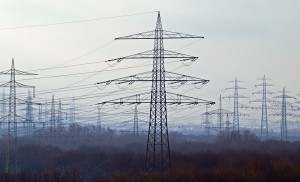 Electric service for your business consists of three different parts:
Generation, which is the production of electricity.
Transmission, which is the movement of that electricity from where it is produced to a local distribution system.
Distribution, which is the delivery of electricity to your home or business.
When you shop for an electric supplier via an energy consulting service such as Unified Energy Alliance, the  consulting service and you are teaming up to find the best fit for the company that generates or supplies your electricity. For electric customers who select a new supplier, transmission costs also will be included in the charges from your new supplier. The electric utility that distributes your electricity —or your Electric Distribution Company (EDC) —will remain the same. Regardless of whether you choose a different supplier, your electric utility will continue to supply and deliver your electricity, provide reliable service and respond to outage problems.
So here's what you can expect from our process at UEA to help get you the best price and the most peace of mind with your electric service.
1) We analyze your existing accounts, supplier contracts and past invoices to get a solid understanding of your usage patterns and needs.
2) We then secure bids on various platforms from pre-qualified suppliers. Since we've done this for so many customers, we're well-trained in what to look for and how to best maximize your savings. Some clients are best served with a reverse auction platform, and some make out better with a traditional RFP approach. Whatever the direction it takes to get there, we know how to create an extremely competitive time-sensitive environment where suppliers step up to compete for your company's business.
3) Once we sift through those competing bids, we make a well-reasoned recommendation rather than just leaving you with a jargon-filled list of choices.
4) After you make a choice you're confident with, our team at UAE will:
negotiate the most favorable terms for you,
ensure that agreed upon terms are put in contract form, and
facilitate the signing of the energy contract (note: we never sign for our clients, or accept payment. Those decisions and actions are always yours).
5) Once the decision is made, you're on your own, right? Nope. We know that ongoing support is important to maintain cost-effectiveness and confidence with service. Signing an energy contract is easy, but monitoring suppliers and addressing concerns as soon as they arise is what separates us from the competition. We want to help you protect your assets once you have signed on the dotted line. Our proactive approach enables you to capitalize on energy savings opportunities in real-time, and avoid exposure to unforeseen risk.
When you contact Unified Energy Alliance, you will be assigned a dedicated, experienced energy consultant that will work with you every step of the way. You're not going to be booted from one person to another. And that well-trained consultant receives lots of background support from a staff that includes tariff analysts, legal, financial, technology, marketing, and customer service experts.
At Unified Energy Alliance, our primary goal is to help you make an educated choice with confidence. If you live in a deregulated market and would like to work with someone you can trust, please send us an email at info@unifiedenergyalliance.com or call us toll-free at 855-894-0200. We'll be happy to put our team to work to get you the best deal for your energy use.