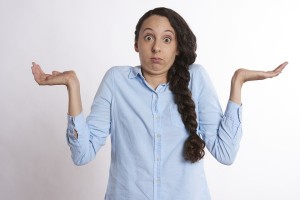 Can you or one of your team members research energy prices for your business on their own? Sure – and chances are, you'll find a few ways to save money. But is the time, the research, and simply not knowing the big picture of this topic worth it for you?  You have lots of other things to do with your time in your business. And we have a group of trained professionals who can work to find you significant savings. So let's take a look at three main problems that can come with trying to get the best energy price on your own.
1) It's Likely You'll Underestimate the Effort that It Takes to Find the Information You Need
As you probably know, sourcing your energy with a 3rd party supplier is a great way to improve your company's bottom line and mitigate risk. But all too often, companies try to tackle a sourcing project themselves, underestimate the effort required to get bids, and do not obtain the best possible rates. Working directly with a supplier will limit your options and result with that supplier receiving greater margins and more favorable terms. That means more money out of your pocket.
Retaining a professional consultant from a company like Unified Energy Alliance will help you uncover a competitive environment, compress those supplier margins and draw the terms and conditions of their bid back in your favor.
Do you know someone who tackles a home project because they can save money doing it themselves? But then the project drags on for months, and some of the craftsmanship pales in comparison to what a professional might have done?
Or perhaps you've observed someone who declared, "I don't need a realtor, I can sell my home myself and save lots of money." And it's true, occasionally that approach works if the person has the experience and the time. But it's probably more likely that you'll see a realtor's sign in that house's yard six months after that declaration. And after lots of time and money was wasted.
Yes, it's true that your company may be able to find a better price on some aspects of your energy bill. But we encourage you consider how much more you might save (in time, money, and effort) if you bring on a trained professional consultant from Unified Energy Alliance.
2) It's Likely Your Research Won't Tell You All You Need to Truly Save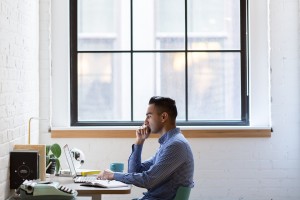 We hate to be so blunt, but it's true. Lots of hours on your part may point you in the direction of finding a supplier that will save you some money. But our process will, most likely, help you to save money in lots of different categories.
Let's take a quick look at how our process works just in the sourcing category. Your UEA consultant will undertake a deep analysis of your historical consumption, current contract terms and conditions, and compare all of that with current market conditions. Your consultant will already be familiar with all eligible suppliers in your coverage area and have solid experience with their offerings and how well they will match your service needs. This deep research helps to minimize surprises.
A consultant familiar with prevailing rates can advise when it's the wise move to go out for bid, and then  evaluate the offers you receive. Due to market volatility, it's not unusual for energy offers to be honored for less than a day before they must be refreshed. Customers who source on their own tend to have much longer decision-making windows…and that leads to the very real risk that suppliers will add premiums to their bids. The longer it takes to make a decision, the greater exposure you have to rising prices.
Learn more about how the thoroughness of our process can save your company money here.
3) You'll Be Spending Time on a Process that Could Be Better Put to Use Somewhere Else
The old adage, "time is money" is true every day in business, isn't it? If you or one of your employees devotes time (and trust us, it adds up to lots of hours pretty quickly), you'll start to wonder about how those hours would have been put to better use elsewhere.
We strongly encourage you to not view an energy consultant as an "added cost", but instead as a trained professional that can do the heavy lifting on finding you the best supplier. You get the power to make the final decisions, but your time doesn't have to be sucked into the process of all the research.
How Unified Energy Alliance Can Go to Work For You
When you contact Unified Energy Alliance, you will be assigned a dedicated, experienced energy consultant that will work with you through every step of the process. You're not going to be booted from one person to another. And that well-trained consultant receives lots of background support from a staff that includes tariff analysts, legal, financial, technology, marketing, and customer service experts. You know, all the stuff that you would have had to devote research time to otherwise.
At Unified Energy Alliance, our primary goal is to help you make an educated choice with confidence. If you live in a deregulated market and would like to work with someone you can trust, please send us an email at info@unifiedenergyalliance.com or call us toll-free at 855-894-0200. We'll be happy to put our team to work to get you the best deal for your energy use.