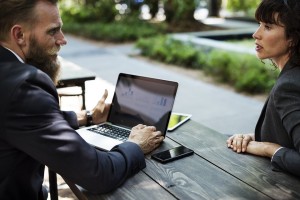 In this post, we'll discuss two of the most common questions we get here at Unified Energy Alliance –
What is energy consulting?
How do I become an energy consultant?
What is energy consulting?
Energy consultants work with business owners in deregulated markets to ensure the energy plan their business is signed up for is a good match for their particular needs. The primary responsibilities of energy consultants are:
Educating local businesses owners about deregulation and informing them of their options
Negotiating rate plan options and helping to execute enrollments
Servicing client portfolios and securing re-enrollments
While most energy consulting firms or call centers are focused on market capture, Unified Energy Alliance concentrates on working with business owners to develop a personal relationship. By minimizing our clients' risk and taking a personalized approach, we win their trust and respect. It's not uncommon for satisfied clients to remain partnered with UEA for many years.
How do I become an energy consultant?
It takes a unique person to succeed as an energy consultant. You need to be confident and reliable, with demonstrated success in sales, marketing, and business development. By being hands-on, self-sufficient, and goal-oriented, energy consultants are rewarded with very high commissions.
If you excel in lead generation, have strong communication skills, have a desire to succeed, and are willing to take direction, you can get on the path to becoming an energy consultant by visiting our careers page. Here you can learn from other partners and clients who've worked with UEA, or submit your application and resume on via our careers website.
We hope this answers your questions about what we do here at Unified Energy Alliance, and how you can become a part of our team. If you're interested in learning more, give us a call at 855-894-0200, or send us an email at info@unifiedenergyalliance.com and we'll be happy to speak with you.