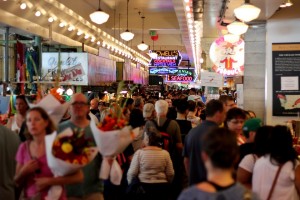 The average American business consumes about six times more electricity than a residential home. Of course, commercial electric bills vary wildly from industry to industry, much more so than with homes of varying sizes and locations.  Commercial power consumers have much more significant variations of scale, size, and needs of buildings and operations.
Commercial buildings serve a huge variety of purposes —offices, hospitals, schools and higher education facilities, police stations, places of worship, warehouses, factories, hotels, retails sites and shopping malls, and much more. And each different commercial building activity represents a different type of energy consumption and need.
Types of energy used in commercial buildings
According to the U.S. Energy Information Administration, electricity and natural gas are the most common energy sources used in commercial buildings. The majority of individual commercial buildings have their own heating and cooling systems. However, some commercial buildings are supplied by what is termed as a district energy system. When many buildings are close together, such as on a college campus or on a city block, it is sometimes more efficient to have a central heating and cooling plant that distributes steam, hot water, or chilled water to all the buildings. District energy systems may also produce electricity along with heating and cooling energy. District energy systems generally use fossil fuels (coal, natural gas, or fuel oil), although some use renewable sources of energy (biomass, geothermal, solar, and wind energy).
Energy use by type of commercial building
Of all the commercial building types, mercantile and service buildings are the largest consumer of total energy. Other commercial users of significant amounts of energy include offices, schools, health care and lodging facilities, food establishments, and many others.
Here's a look at the top five categories of energy-consuming commercial buildings, according to the latest statistics made available from the U.S. Energy Information Administration.
Mercantile and service (15% of total energy consumed by commercial buildings)
(Examples include malls and retail stores, car dealerships, dry cleaners, and gas stations/convenience stores.
Office (14% of consumption)
(Examples include professional and government offices, and banks.)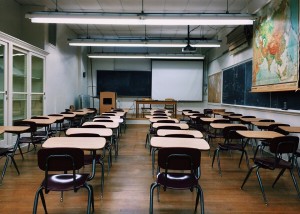 Education (10% of consumption)
(Examples include elementary, middle, and high school, and college campuses)
Health care (8% of consumption)
(Examples include medical offices and hospitals)
Lodging (6% of consumption)
(Examples include hotels, dormitories and nursing homes)
What does the variance in commercial energy consumption mean for you?
Obviously, commercial energy consumers have varying needs, and should not be treated in the same way as residential energy consumers when seeking to get the best energy deals. That's why we are so focused on providing experienced and professional service to business energy consumers. Choosing Unified Energy Alliance gives you the security of knowing that an experienced energy consultant and expert support team will guide you through changing energy environment, and help you land on services that are best suited for your particular industry. At Unified Energy Alliance, we have pretty much seen it all – and know the ins and outs of energy needs of types of industries and how to match them with utilities and energy suppliers.
It's exciting for us to deal with so many businesses who are masters at their craft….but who also trust our team to help them with the struggles of matching up with the best energy supplier for their needs. Can we help you to be able to focus on building your business while we take care of helping your business to benefit from the best energy plan? Please contact us today! Call us toll-free (855) 894-0200 or email us at info@unifiedenergyalliance.com.